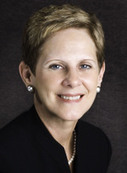 Jimmy Durante, one of America's most popular personalities of vaudeville and early television, used to sign off each of his radio and TV programs with, "Goodnight Mrs. Calabash, wherever you are."
What a great post focused on how to end your story or presentation. As I work with clients their 2 biggest trouble spots are openings and closings -- beginnings and endings.
The author gives examples of what not to do, and then 4 tips for how to create an effective close.
OK -- that's a wrap!