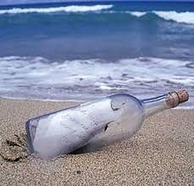 In the communication arena corporations are always struggling to build or maintain their distinctiveness (being perceived as different or better in the competitive market) and legitimacy (being per...
This is true -- just don't think that by telling stories you'll have the whole enchilada. Because message crafting and telling is only half the story.
Once again in this article we are presented with the same old same old -- working with stories is about tell tell tell. Ugh.
Whatever happened to listening to the stories of those within an organization? Or listening to thes stories of customers and stakeholders?
Organizational storytelling is not only about messaging, symbol crafting, or cause-and-effect models. It is about the ongoing sharing of stories and dialogue that happens in an ongoing dynamic conversation. That is the foundation upon which all messaging is built.
I do like what the author has to say about sincerity, consistency and transperancy. These are great points.
So go read this article and realize there's more to the story about working effectively with organizational stories.