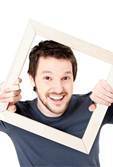 Brand storytelling that moves seamlessly from one communication channel to another is now an absolute must. Revealing an engaging new layer of the story on each channel is the brass ring.
Ooooohhh, articles like this make me crazy! The language is all about transmedia storytelling. Now, transmedia storytelling (telling a story across different communication channels) is very valid. But articles like this are misleading.
The author here is simply talking about having a good marketing plan with a consistent story/message across different media. Yes! That is what we all need to do -- layer our business stories in consistent ways across different media. But calling a solid marketing plan transmedia storytelling is a mistake. If you really want to learn more about how you can use transmedia storytelling in your marketing, read the other articles I've curated here on that topic.
So beware of articles wrapped in sheep's clothing (to reference an old tale) like this one.
Thanks to fellow curator Gregg Morris @greggvm for pointing me to this article.