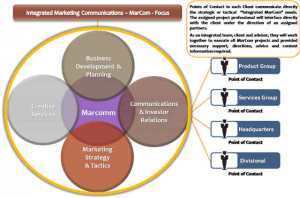 "The opportunities are thus clear: if a company is able to put the evolution of its brand into the structure of a narrative, in which there are protagonists, struggles and outcomes, then the reality of the brand is easier to explain and can be put work more quickly. A brand narrative allows business units to align their work. If that story is also amplified by developing creative and graphic elements, then each marketing and communications function can adapt the narrative and hit the ground running. If the narrative is strong – which means it's right first time – it can easily be adapted to different markets, segments and solution areas."
OK -- this article discusses the ground breaking restructuring and shift in thinking going on in marketing/branding based on the power of storytelling. It is no longer about segmented department activities, but about lining up around a comprehensive brand narrative and the leverage this brings.
But if you are not a large company cut up into silos, what does this mean for you?
Whether you are a for-profit or a non-profit, it's simple -- for maximum influence, impact, and cost savings craft your business stories. From there you'll discover your comprehensive brand narrative. Then integrate it into all of your activies and decision making.
Organizing your organization's activities around its brand narrative genearates greater success as this article points out. Read the post for more specific ways to think and steps to take.