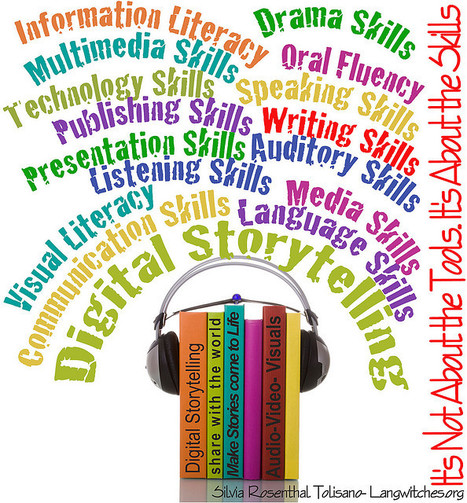 Digital Storytelling- It is not about the Tools...It's about the Skills...
Well, I think this visual says it all!
I posted this because many companies creating digital storytelling focus on the technology, not on the valuable skills required to create a digital story. And they are often not thinking strategically about storytelling with their client (all the required story prep, training, and evoking skills needed) in order to make the project successful.
Certainly the technology is seductive. Yet this visual is a terrific reminder of what really makes digital storytelling work!