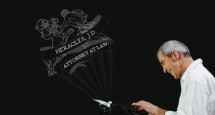 Answer the biggest questions about your brand to give it a true identity and the customer a clear choice. (Why should a customer choose to buy from you?
Ahhhhh -- clarity about storytelling and branding a midst all the noise! I like this article because it clearly articulates how to think about storytelling in branding, and then offers good advice for how to get started creating your brand story.
You'll recognize conversations with your clients in this article and laugh ("Why do I have to learn to tell a story?") and cheer at the answers you can use when you chat with them next.