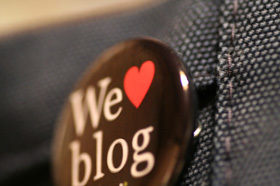 Correspondence #1 | story systems for your company I was trawling the archives and reminded of this letter, into which we put a lot of work, which I share, edited a bit. Sometimes I think our letters...
I love this article by my colleage Victoria Ward of Sparknow in Great Britain. It's a thoughtful piece giving us great ideas about how to bring storytelling into current org applications such as the Balanced Scorecard, values, mergers/acquistions, etc.
No matter the size of your company, there's good food for thought here.