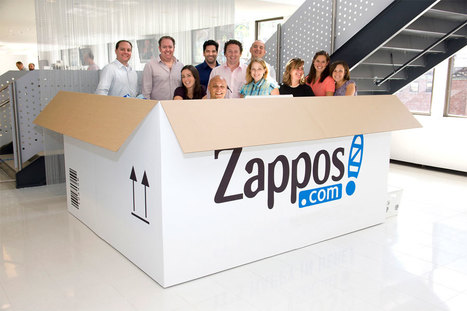 In this video, Robert Richman, Product Manager of Zappos Insights, asks me about the link between storytelling and creating a culture of innovation.
This video is also a lot about branding. It's a good primer on the link between culture, branding and storytelling. I like Michael's focus on creative tension between competing stories and how he gets us to think a bit differently about stories & branding.
Of course, the topic is at times more simple and more complex in real life. Michael's framing of branding stories within the mono-myth of the hero can actually be too constraining.
The premise that if you have a story big enough to tell, then you don't have to focus on how to tell it well, doesn't really hold water. I've worked with tons of clients with huge important stories to tell who were failing miserably because they didn't know how to tell it. And there are thousands of examples on the web of companies thinking they are telling stories when it's anything but. And missing lots of opportunities as a result.
Still -- go watch this video! There's definitely material here to chew on.