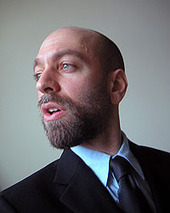 Business storytelling is more than a 'Unique Value Proposition' told on an elevator. It goes beyond giving an entertaining PowerPoint presentation. Your business story is made up of every action you take. The better you know your story, the easier it is to actively embody it.
I like this very quick read by colleague David Vanadia about business storytelling because of several key reminders:
You are ALWAYS telling a story as you go about your business.
Your business 'story' is greater than your 'About Page' or a slick PPT.
Focus on emotion -- people remember how you make them feel, not think.
It's easy to get tunnel-focused on a particular story or one particular story application (marketing) in business. Step back and keep your eye on the bigger story picture as David so eloquently says in this post.