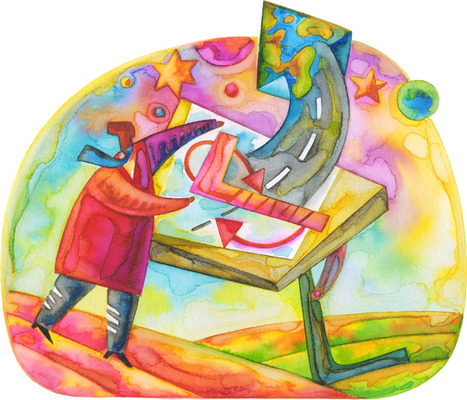 Do you know why you make the products or offer the services you do? Too often I find that companies don't have a clear enough sense of why they do what they do.
Oh, this is so true! Let me explain first why I like this article. Then I'll explain how it fits into business storytelling.
I like this article because once again, we are being reminded that people buy the WHY not the 'what.'
The author does an excellent job in explaining how understanding the 'why' is extremely important in innovation -- and every business no matter how small or big, needs to be constantly scanning for the next incremental or major innovation to bring to its customers and the marketplace.
The best idea in this article comes from the notion of 'core insights' that are complementary (and essential) to 'core competence'.
Now here's the link to biz storytelling. Once you understand about 'core insights' by reading this article, your next question will be -- "So how do I get those core insights?!"
Voila -- through listening to your customer's stories in story gathering sessions. And through listening to your staff's stories that they share about the products/services you offer and their stories about customers.
This article doesn't make that link, but I hope that the concept of 'core insights' coupled with the technique of story listening/gathering will bring you plenty of material to keep you competitive!