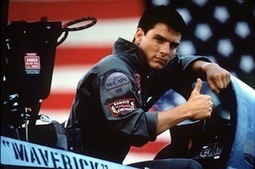 Nothing in the movie "Top Gun" told you to buy Maverick's brand of sunglasses or join The US Navy. Yet, the movie "sold" both products to hordes of people. So, how do you apply this to your marketing?
Love this quick article chock full of great ideas! And a simple 3 story matrix to use. They make lots of sense and the author includes examples.
They all make perfect sense to me and are very helpful when working on your business stories to gain more business!