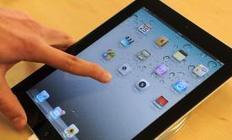 Sci-Fi Writer Bruce Sterling Explains the Intriguing New Concept of Design Fiction...One intriguing new way to think about the future is through the concept of "design fiction." When you first hear the phrase, it sounds slightly nebulous. One usefuldefinition calls design fiction "an approach to design that speculates about new ideas through prototyping and storytelling."
Previews of the future! This article is all about the emerging links between product development, design, and storytelling into a new innovation paradigm.
The article itself doesn't explain much (unfortunately) about design fiction or diegetic prototypes. We really need a clearer, less muddied article (it is not well written), with more about both of these concepts. But the 2 accompanying videos help.
This field is so new that their design fiction or diegetic prototypes have yet to mature into clear problem-resolution structures in their storytelling. But I am sure they will get there as the field crystallizes.
What does this mean for you?
As a small business, continually use design principles in the creation of your business and your products/services. In the design, walk through how your customer will experience your product/service. Focus on the experiences, not static benefits.
For large companies, focus your development teams on designing and storytelling skills to build innovative product/service worlds.
Of course, both of these suggestions is dependent on first collecting customer stories to understand their problem to solve, and then using story gathering sessions with customers instead of focus groups to further find those desired innovations.
Bottom line: we know good design & design principles. Many people still need to know good storytelling and story principles to really make this work. That means companies really need to hire great storytellers to work with desing teams for innovation success.
In the end, enjoy reading/watching/learning about this new trend. Truly we are in for some future treats.