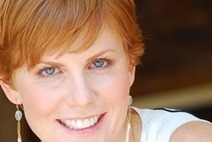 "Nobody wants to be sold to," said Scott Anger, an Award-winning journalist, documentarian, and storytelling purist. He spoke passionately to a small crowd last night for the inaugural Content Strategy Los Angeles Meetup, sponsored by Coloft and organized by yours truly. "Everyone has a story they can tell," Scott said, "Regardless if you're telling it online, with a pen, or video."
What a great article with tips and links for effective business storytelling. Know your audience deeply. Know how your users take their content (which media).
Read the article for more great insights.