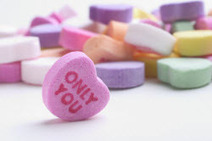 The same elements that make a Valentine's Day message compelling can work for content marketers as well. Check out these tips for starting a sweet conversation with your customers by speaking from the heart.
Love this quick article on conveying your passion in your business stories.
The how-to tips include keeping it conversational, painting pictures, using an active voice, and motivating people to take action.
There are great gems in this article to take to heart. Enjoy the read!