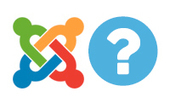 What's new in Joomla 3.5?
There are four main changes coming in 3.5.
Nic Dionysopoulos from Akeeba has added a system to provide email notifications for Joomla updates.Hannes Papenberg has been working for years on improvements to Joomla's routing system. He even rana fundraising campaign to support his work. Hannes is developing a final Pull Request, and after that it's time to do thorough testing.com_messages will be removed. We've covered the Messages extension before, saying that few people understand how to use it.Drupal and WordPress have done this for a while. Now Joomla will have a plugin to gather data about what platform it's users are on. This data will include the PHP version, database type/version, Joomla version and OS type/version. The data will be anonymised data and there will be an opt-out feature. This information should make it possible for the Joomla team to make more informed decisions about which versions and platforms to support.