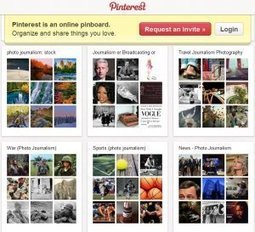 Steve Buttry suggests several ways for journalists and news organizations to use Pinterest — with links to good examples.
This is a really good article chock full of good ideas for how journalists and newsrooms can use Pinterest. Steve Buttry is a veteran newspaper man and journalism educator who has lots of good ideas. He says newspapers can use Pinterest to showcase community groups and organizations; to dress up newspaper promotions; for photo galleries and more.
Buttry suggests that newspapers have a Pinterest board tied to ongoing series and special projects. As you add installments to the ongoing series, they can also be "pinned" to your Pinterest board, making for an attractive presentation that grows as the series grows.
Via
Mindy McAdams