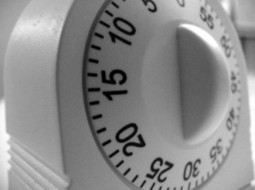 "You're plugged in. You're wired up. You have a Twitter feed loading in one tab of your browser while you sync your Evernote to your iPad and get Dropbox files onto your smartphone. If you're a multitasking fiend, you probably feel as though you have very little time to spend on most important things. You may even feel like there simply aren't enough hours in the day.
What's a connected educator to do? Just continue to whittle down the hours and go to bed exhausted with that haunting feeling that you still have a lot more to do as soon as you wake up?
I can't guarantee this visual guide to time management you see below will fix all these issues. But it'll help."
Via
John Evans