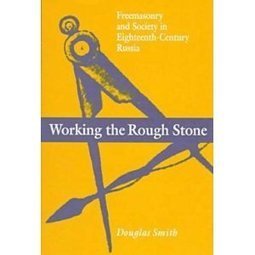 Amazon.com: Working the Rough Stone: Freemasonry and Society in Eighteenth-Century Russia (9780875802466): Douglas Smith: Books...
In the past week 35 % of all hits at the Roosevelt Center have come from inside Russia. This posting concerns a Ph. D. dissertation on Freemasonry and civil society in eighteenth century Russia that readers may find of real interest. The dissertation was developed and then published as a book. The scholar is Douglas Smith.
Any inquiries from Russia on the scholarly study of Freemasonry at this time should go to johnpslifko@msn.com. In a short period of time an info@..... email address will be listed for the Roosevelt Center for all inquiries.
...