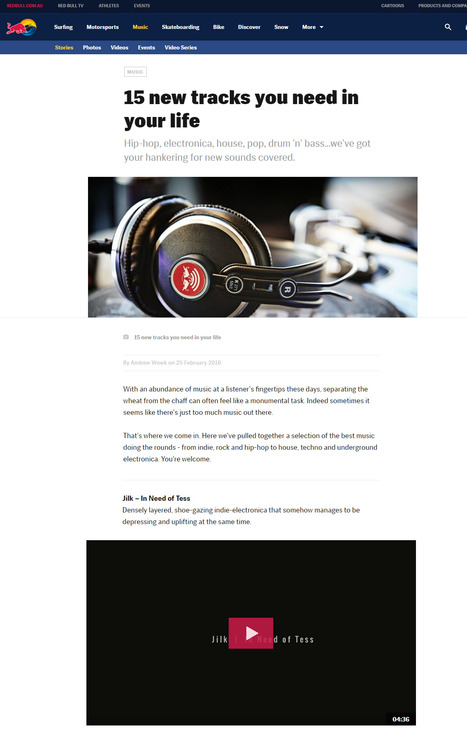 With an abundance of music at a listener's fingertips these days, separating the wheat from the chaff can often feel like a monumental task. Indeed sometimes it seems like there's just too much music out there.

That's where we come in. Here we've pulled together a selection of the best music doing the rounds - from indie, rock and hip-hop to house, techno and underground electronica. You're welcome.

Jilk – In Need of Tess
Densely layered, shoe-gazing indie-electronica that somehow manages to be depressing and uplifting at the same time.