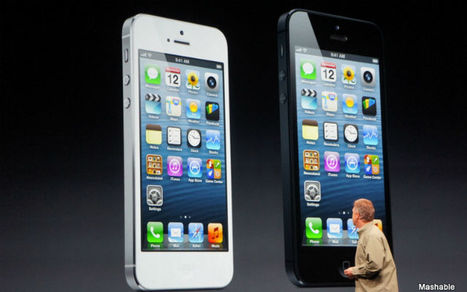 If you want to skip the lines and order an iPhone 5 online you're out of luck now: Shipping dates have been pushed back for preorders.
Demand for the device is so strong that Apple sold out of its initial inventory in an hour and pushed back its shipping date for such pre-orders. Apple's website began taking orders for the product at midnight PST on Friday. An hour later, though, the shipping times for the device were delayed from the original Sept. 21 to two weeks, or Sept. 28, according to Dow Jones. As of Friday morning EST, Apple was still promising the two-week wait for shipping.

Marty Note
This is like waitng for Godot at this point. My poor brother is wating to get my 3G. Wait just got longer. I like the run down by tool (Pinterest, Instagram, etc...) and the admonishion to tell stories and not to speak in Marketing tongues (as we all have tendency to do).
Via
Adam Atodl