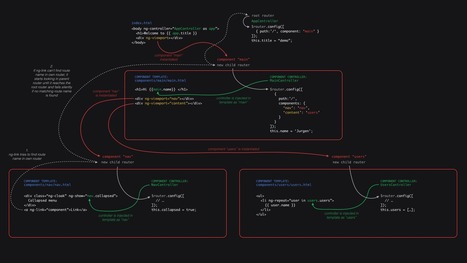 With the new router being released and not a huge amount of documentation being available yet, I decided to share my own personal notes I gathered while experimenting with the new router.
If you're currently using ngRoute or ui-router, it will take some mental shifting to get used to the new router and its concepts, so hopefully this article helps you avoid some of the pitfalls I encountered.
While ui-router is a state based router, I'd like to consider the new Angular router a component router, where components are fundamental building blocks of the modern web.