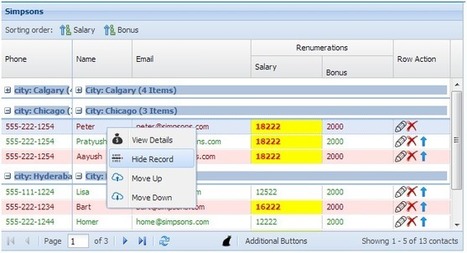 I have to develop a lot of applications in my web app and I see that grid component of ExtJS may fit in. However, I am not aware of what all things I can do with the
- off the shelf available framework pieces
- available plug-ins in the marketplace and
- custom development through my own developers
This is a typical question that we hear from the business users who wants to design an application by keeping the framework's capability in perspective. In this article I have tried to put the list of stuff you can do with grid and hopefully that shall enable you to take advantage of the beauty of ExtJS.
What are the available options?
In this section I will be taking you through some of the commonly seen usage of ExtJS grid panel. While covering all the capabilities of grid may not be possible, I am sure it will be helpful for the business users who want to understand what he / she can do with this component of ExtJS. This article needs continuous improvement to make this further useful. I am looking forward to feedback and suggestion to make this article even more useful.