Scoop.it!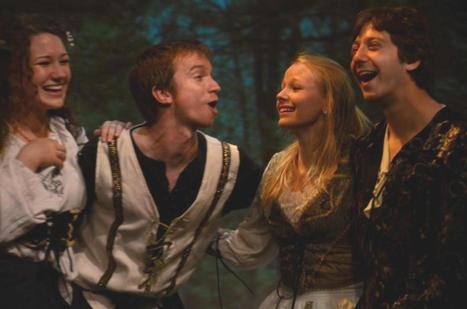 EBSCOhost (ebscohost.com) serves thousands of libraries and other institutions with premium content in every subject area. Free LISTA: LibraryResearch.com
Jack Lanoie's insight:
LITERARY CRITICISM:
Many different lenses can be used to view different pieces of work. In this literary criticism M.E. Comtois views the four young lovers differently than most people these days see them. Instead of viewing them each as individuals, she views the group as a whole. They are one of the three groups in A Midsummer Night's Dream; the other two groups are the tradesmen and the fairies. Most people would see the group of lovers as the group that provides the heartfelt romance to the play, Comtois interpreted their role differently. She saw them as another group to add comedic value to the play. The way that they are objectified by the adults as well as the ridiculous circumstances surrounding their love because of the fairies interfering all adds humor to the play. Comtois argues that their presence in the play was supposed to add just as much comedy as the group of tradesmen. This argument is completely valid and is backed by strong evidence from the text of A Midsummer Night's Dream.
Comtois, M. E. "The Comedy Of The Lovers In A Midsummer Night's Dream." Essays In Literature 12.1 (1985): 15-25. Literary Reference Center. Web. 6 Mar. 2013.