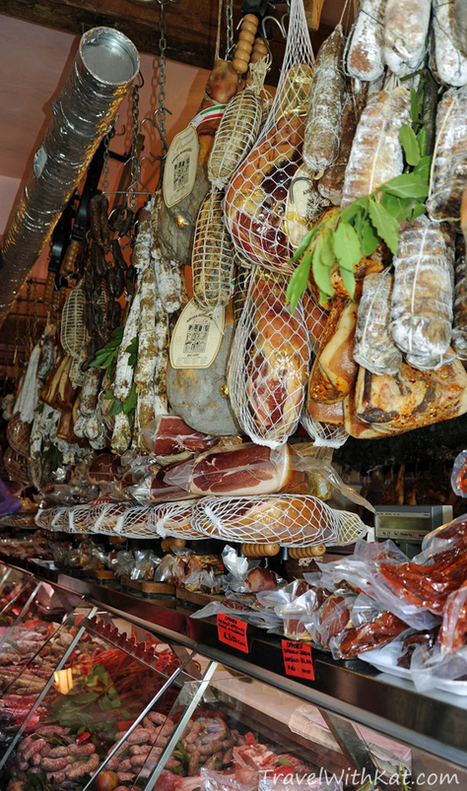 From aphrodisiac salami to 50-year-old balsamic vinegar, exploring the Campo de Fiori market, nearby bakery and delis – what better way to spend a morning in Rome!
A food tour of Rome After two days of overcast, rainy weather I woke up to a beautiful, sunny Saturday morning in Rome. I was relieved the rain had vanished as today I'd be joining Walks of Italy's Food Tour of Rome (a big part of which happened outside) and if it was half as good as the Wine and Food Tasting I did yesterday with Vino Roma it would be brilliant!
We were to meet at Campo de Fiori market at 10am. The instructions I had printed off from Walks of Italy's website were spot on, as well as a map they even included a photograph of the meeting point. I arrived a little early and made use of the time to take some photographs of the market before the tour started.
Just before ten I met Simona, our guide, plus my companions for the tour, some really lovely American ladies. They were touring Europe to celebrate one of their 70th birthdays – 4 sisters, 2 daughters and a granddaughter – 7 in all! They were the perfect partners in crime for what turned out to be a memorable day, going above and beyond my expectations.
Via
Good Things From Italy