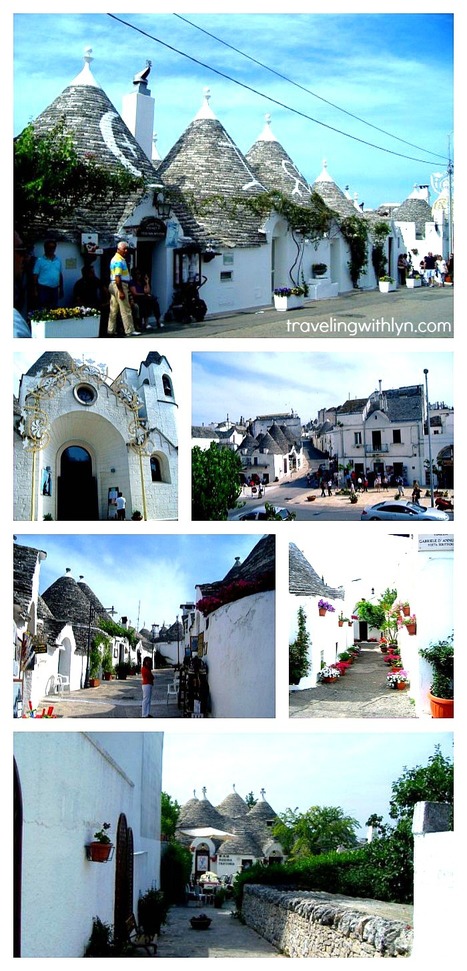 [...] Alberobello is famous for its fairytale like 14th century Trulli huts. It is actually known at the Capital of the Trulli.
The trullo is a fascinating architectural feature of this area of Puglia, a building with conical roof made without mortar.
Some of the trulli are now used for stores, restaurants, and lodging. Many are still inhabited by locals, who are very friendly to visitors.
Although it is a popular tourist town, it is mostly the Italians who visit this amazing place. It is not so easy to get to from the west coast which means most tourists do not make the effort to visit there.