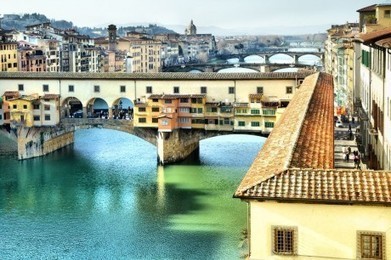 Italian remains the fifth most widely-taught language in the world. So why are we all in love with la bella lingua?
In my case, the first time I ever heard Italian would have been sitting on a school bench, listening to these ethereal, enchanting words: allegro, legato, staccato, piano. Italian is the language of music.
[…] Kristy, who trained as an opera singer, believes "most opera singers will need to learn Italian,"
Many people try an Italian course before going on holiday there, since the country is consistently one of the world's top tourist destinations and has been since the days of the eighteenth-century Grand Tour, a rite of passage for privileged young men.
Italian is generally rated as relatively easy to learn for English speakers. Since Italian is a phonetic language, with the majority of words pronounced as they are written, reading and spelling are more straightforward. In fact, recent research shows that dyslexia is less commonly diagnosed in Italy than in France or Britain, as the written language presents fewer illogicalities in spelling.
Italy is also particularly welcoming to those from abroad wishing to learn more about its culture and language, with several universities dedicated entirely to stranieri or foreigners.