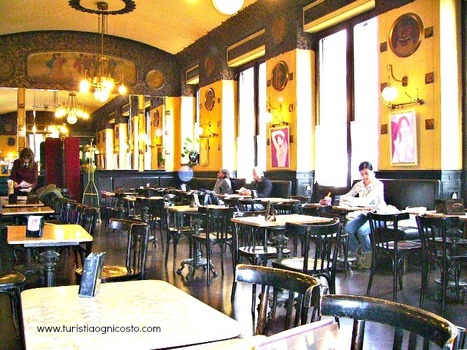 When tourists think of the best place for good coffee in the beautiful nation of Italy, famous towns such as Naples or Rome are often the first to come to mind. These cities, however, are not the only coffee spots in the country. On the opposite side of the peninsula, sharing a border with Slovenia, the city of Trieste is one of the most important coffee towns of the Italian nation.
In Trieste, coffee is taken quite seriously. It's no wonder, then, that Trieste is home to the world-famous coffee brand, Illy. Trieste is also home to the Coffee University, which is the center of coffee excellence and culture and was established to research, develop, and spread the culture of excellent coffee throughout the world.
It's no accident, then, that some of the most famous and historic coffee bars are found in Trieste. These establishments started popping up throughout Italy in the 18th century in famous cities such as Venice, Turin, Milan, Padua, and, of course, Trieste.