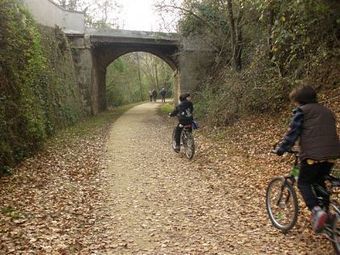 The disused railway lines in the nineteenth century have united Italy at that time was not yet united, are now extraordinary paths suitable for walkers and cyclists.
Many have been taken from nature, but many of the tracks where they were today are paths of paths fascinating and extraordinary also made of old bridges and viaducts in Pieda that scavallano hills and valleys.
Some of them have been fully recovered and reported, and so is the way that we offer you: the disused railway line between Colle di Val d'Elsa and Poggibonsi, disused since 1987, which is back to life dallaa end of 2011 with the creation of a cycle-tourist stretches for 8 kilometers of charm in green, between the two cities valdelsane.