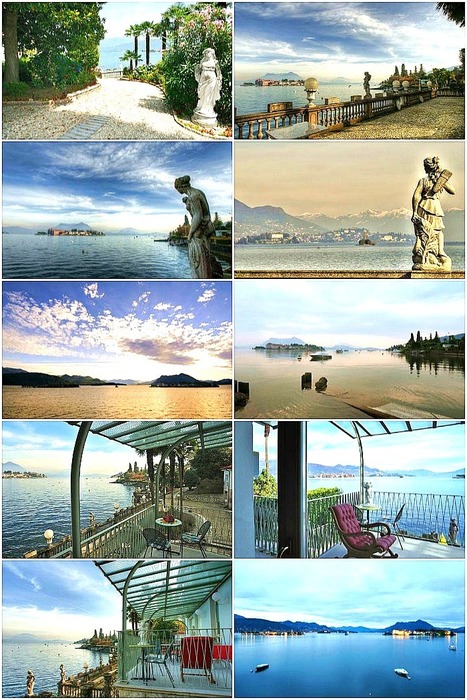 "I'm up here at Stresa a little resort on Lake Maggiore one of the most beautiful of the Italian Lakes"
(E. Hemingway, 1929)
The famous town of Stresa (Italy, 5000 inhabitants, 200 m above sea level) enjoys a splendid location on Lake Maggiore in the Gulf of Borromeo, where it overlooks the eponymous islands, the main attraction in the region. Its beautiful countryside, architectural gems and mild climate combine to make Stresa one of the most popular tourist attractions in Italy. The Borromean Islands, with their stunning palaces and ornamental gardens, are an unmissable destination for aesthetes.
Luxury villas and opulent Art Nouveau hotels line the elegant lakeside, which is ideal for a tranquil stroll. Since the late 19th century Stresa has been renowned for its sophisticated atmosphere and genteel visitors, and today still enjoys an impressive roster of cultural, musical and meeting events.
Stresa first appears on historical documents just before the end of the first millennium, when it was a small community of fishermen and peasants. During the Middle Ages, the town was a fiefdom of the lords of Castello and Visconti, but it was the Borromeo family-part of the Milanese aristocracy-who subsequently ruled the region and added the magnificent buildings that have made Stresa famous. In 1441, the Borromeos obtained part of the territory and by 1653 the entire district was reunited under their rule. Throughout the 16th and 17th centuries, the Borromeos commissioned palaces to be built on the islands of Bella and Madre. Stresa passed into Austrian hands in 1719, before coming under the rule of the House of Savoy in 1748.[...]
A visit to Stresa is the ideal way to blend relaxation and culture in an enchanting setting that evokes the atmosphere of the belle époque. From Stresa it is easy to reach the three Borromean Islands, which are steeped in artistic, historical and botanical appeal. On the islands of Bella and Madre there are sumptuous palaces and rare plant gardens where peacocks, parrots and pheasants roam wild against an exotic backdrop reminiscent of faraway lands. ...