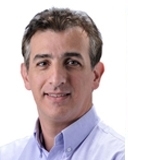 Cyber Monday means big
deals for businesses and consumers, but it's also a big deal for hackers. As one
of the biggest online shopping days of the year, Cyber Monday presents a huge
opportunity for hackers to take advantage of retail promotions, popular holiday
shopping search terms and online purchasing trends. Without the right
precautions, a businesses' payday could be the ultimate payoff for these
Internet grinches.