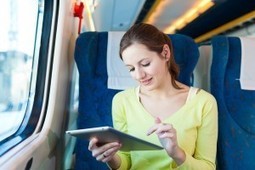 To hear marketers discuss the Responsive Web Design approach to mobile, you'd think it's the magic bullet for conversions. But the approach has its flaws. Here's a look at a few of them.
Key excerpt...
When creating a website with the desktop in mind first, developers are less worried about page load times since the average desktop computer has access to speedy broadband connections, more processing, and more RAM than a mobile device. But when users access a responsive website on their mobile device, they are downloading a full desktop site worth of content on a smaller device screen that pales in comparison to the desktop's much faster specs. Though not having to update content in two places like you would have to with an M-Dot approach, you have to be more speculative of your load time in relation to your content.
Another significant hurdle is design. With M-Dot, you have the luxury to custom design the mobile site experience to your heart's content. With the responsive approach, you have to design your website for the desktop, the tablet, and the smartphone holistically. You have to design with the foresight of what the navigation, for example, will look like when the resolution is scaled down or up.
Via
marketingIO