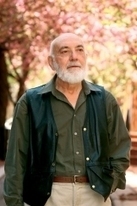 The collection consists of Thomas Kinsella's personal library; built up over many years, it was donated by Kinsella to UCD Library in July 2013.
The books form a discrete collection that reflects the phases of Kinsella's career in poetry. The book collection was arranged in a specific order by Kinsella himself, and this order has been strictly maintained.
The collection contains approximately 700 items, mostly books and pamphlets, with some ephemeral material.