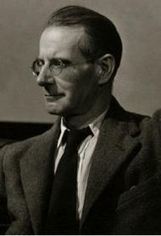 Here's an interview I did with Reuters - this has appeared in media as far-flung as the Hindustan Times. Reuters writer David Cutler put this one together and did a great job. When the Irish 20th ...
When the Irish 20th century playwright Sean O'Casey (above) came to write his autobiography, he failed to mention the impoverished last decade of his only sister's life. It was this act of 'literary murder' that prompted Irish writer Mary Morrissy to write The Rising of Bella Casey, published under the Brandon imprint by O'Brien Press, Ireland's leading children's publisher, in its first foray into adult fiction.
Morrissy, a historical novelist who has been described as "Ireland's Hilary Mantel", published her first novel, Mother of Pearl, in 1995. Her second novel, The Pretender, was the fictional portrait of a woman who convinced the world she was the Grand Duchess Anastasia and had survived the slaughter of Russia's Tsar Nicholas II and his family by the Bolsheviks in 1918.