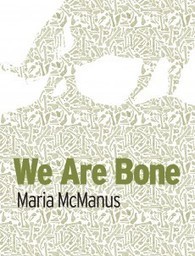 In We Are Bone, we witness the poet Maria McManus exploring with wit, charm and vigour what it means to belong to a place, a people and to a time.
It is from belonging that she claims her place in her native Fermanagh, and within her family. She is in turn, claimed. Indeed, her use of language captures the natural rhythms of Ulster vernacular speech to produce poems of peculiarity and warm inclusiveness.
In cinematic and intimate vignettes of solitude and quiet, McManus has a bracing range of concerns: globalisation, colonialism, the atomisation of the individual, the duplicities of the modern media.