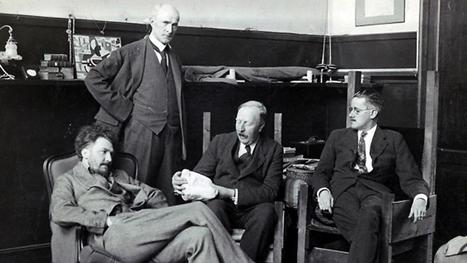 US poet Ezra Pound, celebrated at a conference at Trinity, had close links with Irish writers and politicians and became Joyce's unpaid agent
Pound met Yeats in London in 1909 and quickly became part of the older poet's inner circle. Beginning in 1913-14, the two men spent three successive winters at Stone Cottage in Sussex with Pound acting as Yeats's secretary (his duties included reading aloud to Yeats about witches). This was probably the high point of their literary collaboration.
In 1916 Yeats briefly considered appointing Pound manager of the Abbey Theatre (wiser counsels prevailed) and after that the two moved further apart, literally and metaphorically. There were quarrels but no definitive break. Yeats maintained a conditional and guarded admiration for Pound's work and Pound envied senator Yeats his status as an acknowledged legislator and "public man",
In 1914, Yeats drew Pound's attention to a little-known Irish writer named James Joyce and Pound wrote to Joyce asking permission to include a poem of his, I Hear an Army, in the first Imagist anthology. Joyce agreed and shortly afterwards began sending Pound other work. Pound took up the cause with enthusiasm and for the next 10 years acted as Joyce's unpaid literary agent.