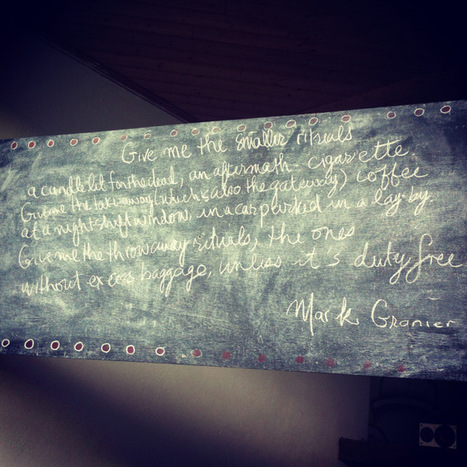 GIVE ME THE SMALLER RITUALS

a candle lit for the dead, an aftermath-cigarette.
Give me the takeaway (which is also the getaway) coffee
at a night-shift window, in a car parked in a layby.
Give me the throwaway rituals, the ones
without excess baggage, unless it's duty free.
Describe your style (this could be limited to your writing style, or style, in whatever sense of the word you'd like to conceive it in, and how that relates to you as a writer)

I usually leave it to others to describe my style (in any sense of that word), but here goes. As a person, my style could probably be summarised as laid-back, casual. As a writer I am attracted to the shorter, imagistic lyric forms, what I call suitcase poems or portmanteaus, that open to give the reader something strange, sensual and lingering: sensations and images that hopefully stay in the head like the air of a good song, something musical that can be grasped and carried and is ready for travel.