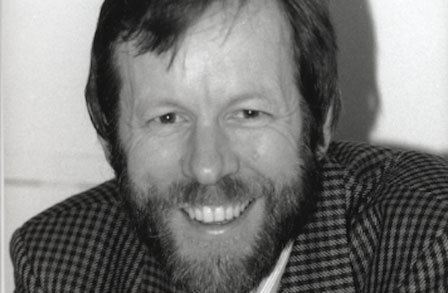 The Cat Flap is a mainly poetry blog written by Peter Sirr.

I was asked to talk about Dennis O'Driscoll in a tribute to him at the Barrow River Arts Festival last Sunday. His brother, Declan, read from his autobiographical essay on his home town, Thurles, and Marcella Riordan read a selection of his poems.



It's a strange experience to be here speaking about Dennis because I can still hardly fathom the fact that he's no longer with us. I still expect to bump into him, to carry on the conversation with him – the one ongoing conversation about poetry that we'd been having on and off for thirty odd years. It seems like a moment since we stood and chatted in Hodges Figgis in Dublin. He was buying presents, concentrating hard and looking a little lost in the non-poetry section of the shop, on his way to a poetry launch. He'd been to visit some of his beloved art galleries in the afternoon. Bookshop, galleries, poetry launch: a typical urban routine. The things that mattered. What did we talk about? Poetry, of course. We never really talked about anything else. What we were reading, what we were working on. I chanced an inquiry about his health but he swatted it aside, as always.