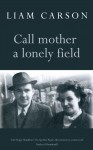 An annual award of £10,000 for a distinguished work of fiction, non-fiction or poetry, evoking the spirit of a place

We are delighted to announce the shortlist for the 2013 prize. This year's list comprises fiction, poetry and non-fiction and the judges Margaret Drabble,Julia Blackburn and Ian Jack have commented of the award:

"A place, whether it is a small room, a forest floor, or an entire continent, is defined by the limitations and freedoms it offers and by the layers of emotion and history it contains. For this prize we are trying to see where and how this elusive spirit has been best captured in a book, of poetry, fiction, biography or personal memoir."