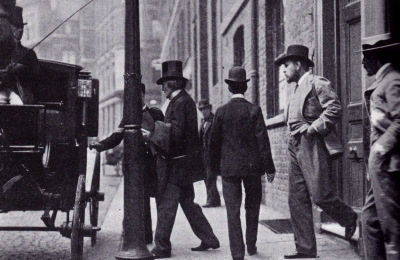 Dracula was published in the UK by Archibald Constable and Co. on May 26th, 1897. Just over one month later, the following interview with Bram Stoker was published in the July 1st edition of the British Weekly. The interview was conducted by Jane Stoddard under the pen name "Lorna".
"Mr.Bram Stoker. A Chat with the Author of Dracula"
One of the most interesting and exciting of recent novels is Mr. Bram Stoker's "Dracula." It deals with the ancient mediaeval vampire legend, and in no English work of fiction has this legend been so brilliantly treated. The scene is laid partly in Transylvania and partly in England. The first fifty-four pages, which give the journal of Jonathan Harker after leaving Vienna until he makes up his mind to escape from Castle Dracula, are in their weird power altogether unrivalled in recent fiction.