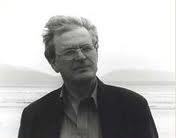 A FLEDGLING theatre company has landed a world first by gaining the rights to translate the work of Samuel Beckett into Irish and to perform one of his plays in Gaeilge for the first time.
Mouth on Fire Theatre Company – which was founded in 2010 – will stage the world premiere of Rocabaí, the Irish-language translation of Beckett's short play Rockaby, at Southampton University on September 8.
The play has been translated by acclaimed author, poet and translator Gabriel Rosenstock.