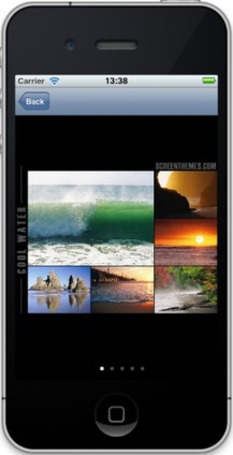 UIScrollViews are one of the most useful controls in iOS. They are a great way to present content larger than a single screen, and there's a lot of tips and tricks about using them you should know!
In this tutorial you'll learn all about UIScrollViews, from beginning to advanced. You'll learn:
How to use a scroll view to view a very large image.
How to keep the scroll view's content centered while zooming.
How to embed a complex view hierarchy inside a UIScrollView.
How to use UIScrollView's paging feature in conjunction with the UIPageControl, to allow scrolling through multiple pages of content.
How to make a "peeking" scroll view that gives a glimpse of the previous/next page as well as the current page.
And much more!