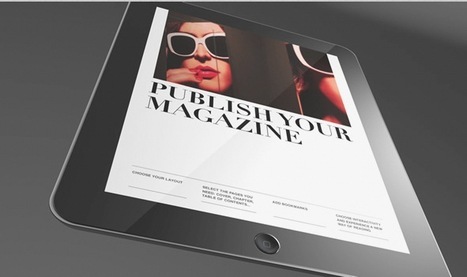 Robin Good: Deezine is a free iPad app which allows you to easily create interactive publications for the iPad by leveraging the content you already have on your blog, site or social media channels.
Specifically, Deezine allows you to integrate content coming from your:
iPad photo albumsFlickr galleryFacebook photo albumsYoutube videosVimeo videosText from RSS
Deezine can be utilized to design many different kinds of digital publications including magazines, portfolios, books and presentations.
Free to download and use.
Layouts gallery: http://www.deezine.es/web/layouts_deezine.html ;
Quick guide: http://www.deezine.es/Deezine_quickguide.zip ;
Tutorials: http://www.deezine.es/web/tutoriales.html ;
App Store: http://itunes.apple.com/us/app/deezine/id439942928?mt=8 
More info: http://www.deezine.es/ ;
(Thanks to @Catepol for having discovered it)
Via
Robin Good
,
Anat Goodman