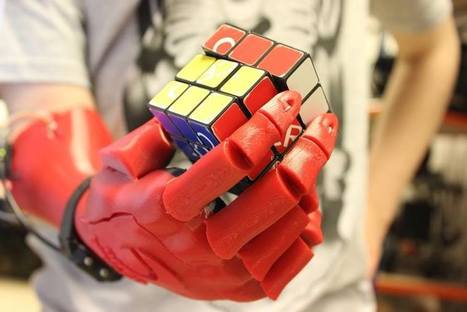 "In recent years, social entrepreneurship has become a familiar household term as more and more individuals look to business opportunities to make the world a better place. Around the globe, self-learners and entrepreneurs of all ages are applying a 'hands-on' approach to constructing the world around them. What defines the influence, scope and power behind the movement is its optimism in action—the belief in individuals' ability to enact change, and then to do it.

It's not just behavioral and attitude shifts that are inspiring social causes: the maker community is finally encountering and innovating with technologies that can expand their vision for solutions into reality.

Intel has directly supported makers with the technologies they require to impart social change by powering projects that are focused on improving social or environmental well-being. America's Greatest Makers, Intel's new reality show, will extend this support to everyday makers who want to bring their great tech idea to life with a chance to win $1 million.

To spotlight the builders using technology to do good, PSFK has highlighted a few innovations changing how we think about 'doing good' from a grassroots level."