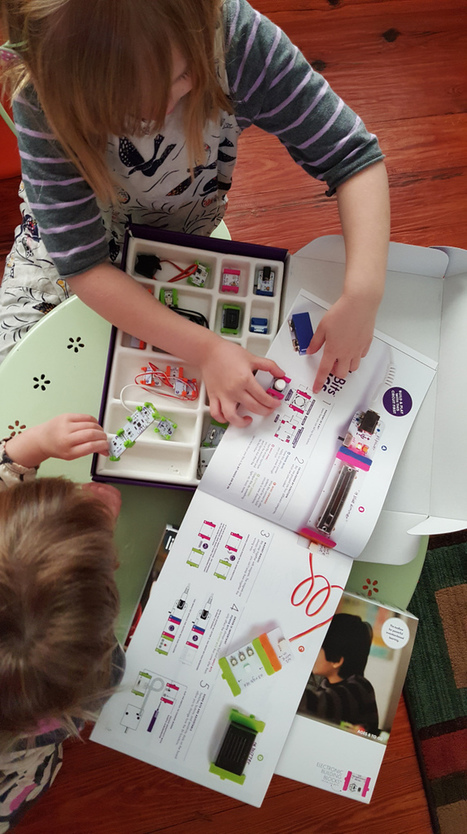 Ayah Bdeir just announced a new kit at SXSWedu today, and I'm excited to share my thoughts on this awesome new STEAM Student Set from littleBits.

There aren't any new Bits, but this collection has some of my favorite Science/Space kit bits from littleBits and some great accessories for building some simple inventions. Lots of cool sensors, the new updated DC motor that makes building cars easier, pulse, an inverter, fork and more. See the full set here.

My favorite thing about the kit though is the AWESOME book that comes with it. It is evident that littleBits has listened to educators and our ever-pressing need for clear instructions.