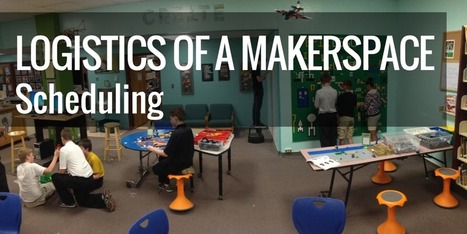 "During my poster session at ISTE, I must have been asked dozens of times: "When do students use your Makerspace? How do you organize scheduling?"

I am in a magnet middle school on a flexible schedule. I have an extremely supportive administration and staff and an enthusiastic student body that's eager to learn. I realize that these circumstances won't apply to everyone and that I'm very lucky to be in the place that I'm in.

That being said, here's how and when students at Stewart Middle Magnet use our Makerspace:"