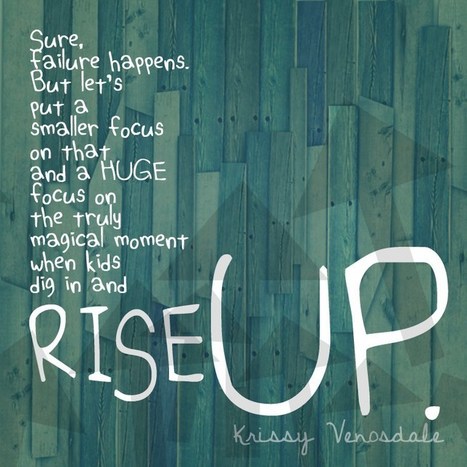 LET'S NOT MAKE FAILURE A BUZZ WORD

February 26, 2016
I don't think we need to cover our classroom walls in words like FAIL and FAILURE. We don't need to turn the word "FAIL" into some sort of trendy buzz word. Instead? I think we need to celebrate the recovery phase. That moment when a learner has a choice to give up or get up. Because when they get up? Grit. Resilience. Digging deep to do things different. Rework. Redo. Rethink. Rising up.

That's where the learning is.