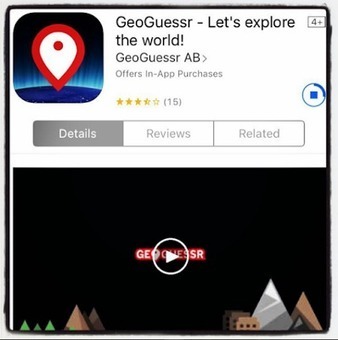 As I was looking through Twitter yesterday, I was very excited to see this tweet from our friends at GeoGuessr.

We can now explore the world with GeoGuessr with an iPad and iPhone using the new app.

What fun news this is for our learners....and for all of us to play the best geography game online anywhere.