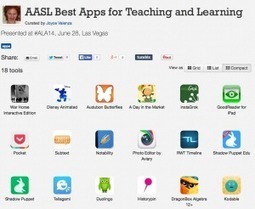 "On Saturday, two hard-working AASL committees presented juried lists of resources.
While I try my best to keep up with this stuff, these two darn committees just filled my summer with new explorations.
I take that back. They've actually significantly narrowed the field by pointing to the learning tools most worthy of exploring and integrating next school year, along with standards alignment and tips for use."