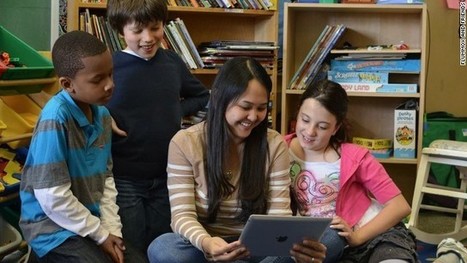 "Two 5-year-old boys, one with autism, were having some friendly playtime when they had a communication breakdown. One boy didn't respond to the other and walked away. The ignored kid got frustrated and pushed over a small staircase, causing the first boy to fall.
Their speech therapist, Jordan Sadler, decided to address the issue by recreating it in an iPad app called Puppet Pals. She restaged the scenario as a movie, even taking photos of the room for the background and of the kids for the characters. Using the app to show an instant replay of the scuffle, Sadler and the kids identified what went wrong and then recreated the scene, this time making better decisions.
Creating custom stories to help kids learn communication skills or understand complex situations is just one of the ways parents, therapists and educators have taken advantage of tablets to work with kids with autism."