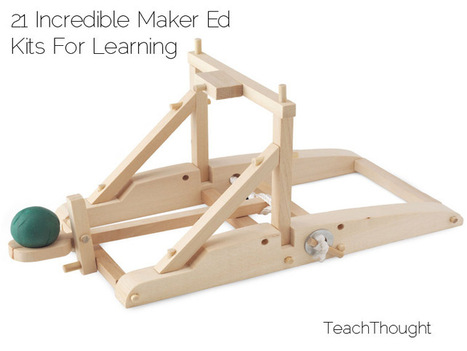 "Being a relatively new concept, the definition of Maker Ed isn't exactly set in stone, though it roughly relates learning making making.
What your definition of "making" is will likely help you form your definition of maker ed and learning through making, whether that be clay for sculpting, wood and saws for building, or apps for digital wares.
The 21 kits below are a part of this movement, but they're also incredibly cool. They have less to do with making from scratch and more to do with making from pre-made materials (kits), but that doesn't make them any less useful for learning through play and creation. Oh, and we've got 2 or 3 books in there as well."